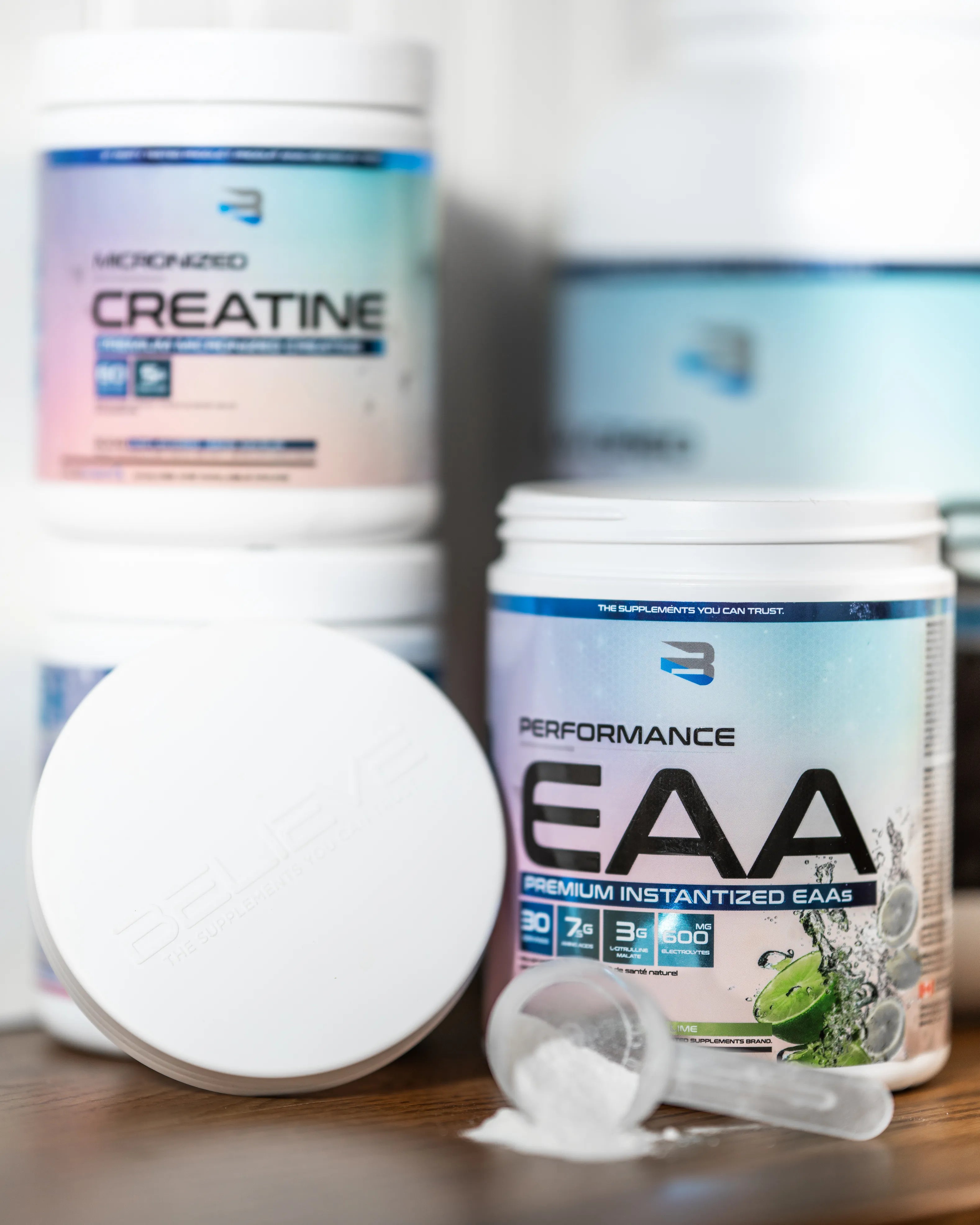 Performance EAA
---
💪 Accelerate Muscle-Building
⚡️ Speed up Recovery
🔥 Improves athletic performances
💧 Electrolytes for optimal Hydration 
✅ Yes if

▪️ You want to increase lean muscle mass
▪️ You want improve performances in the gym or on the field
▪️ You want to decrease soreness & improve recovery post-effort

❌ No if

▪️ You want to lose muscle mass


Performance EAA helps support muscle growth and reduces muscle soreness & overall recovery. It can be taken during fasted cardio, weight lifting, intense efforts or endurance exercise, including long-distance running and cycling.
💪 Workouts / Sports days

▪️ It's best absorbed by the body when taken before, during and after exercise. You can add it to either a pre-workout drink or an intra-workout formula—or even use it as part of your post-workout recovery shake!

🥶 On the days I don't work out?

▪️ While taking the product on its own won't give you as many benefits as using it while exercising, there are no downsides to use the product.
ℹ️ 30x Servings

ℹ️ Allergens
▪️ Vegan friendly
▪️ Gluten-Free
▪️ Peanut-Free
▪️ Lactose-Free
▪️ Soy-Free
▪️ Sugar-Free
▪️ Dye-Free

ℹ️ Non-Medicinals ingredients:
Natural & Artificial flavors, Citric Acid, Sucralose