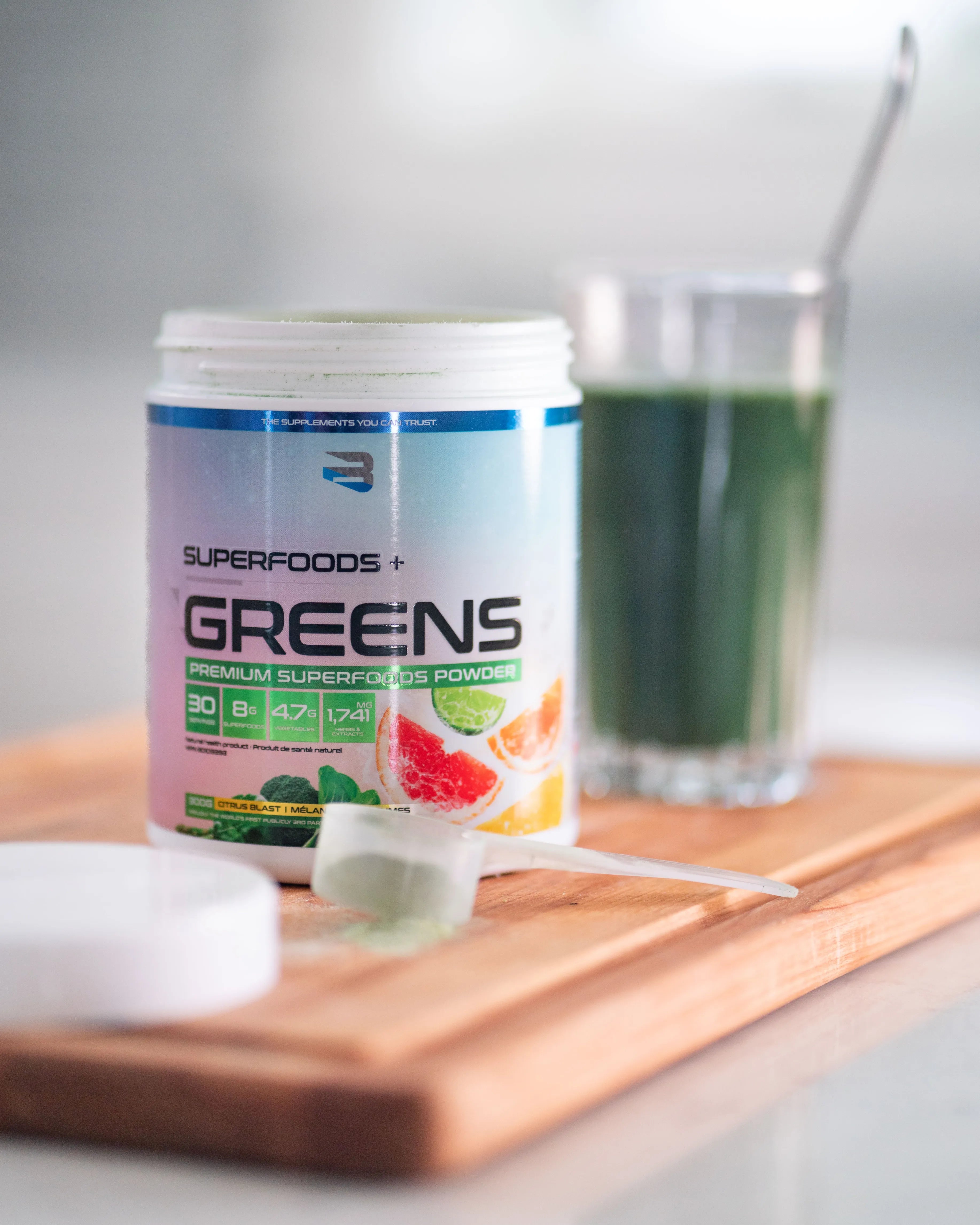 Superfoods + Greens
---
🧃 MOST DELICIOUS way to get your Daily Dose of Superfoods!
💪 Helps strengthen your immune system
🥗 Micronutrients to improve your overall health
✅ YES IF

▪️ You need to eat more vegetables
▪️ You want to start your day feeling well-nourished
▪️ You want to increase your overall health and well-being
▪️ You want to maintain a strong immune system

❌ NO IF

▪️ You already eat 10 or more servings of fruits and vegetables daily.


No forks, no mess. Just mix & go! Healthy convenience made simple AND DELICIOUS featuring a powerful superfood mix of over 50 different fruits, vegetables and extracts per portion.
📌 On a daily basis

▪️ One serving, mixed in with your favorite drink or water, once to three times a day
ℹ️ 30x Servings

ℹ️ Allergens
▪️ Vegan friendly
▪️ Gluten-Free
▪️ Peanut-Free
▪️ Lactose-Free
▪️ Soy-Free
▪️ Sugar-Free

ℹ️ Non-Medicinals ingredients:
▪️ Mixed Berry: Natural flavor, stevia
▪️ Chocolate Flavor: Natural & Artificial flavors, cocoa, sucralose
▪️ All Other Flavors: Natural & Artificial flavors, sucralose